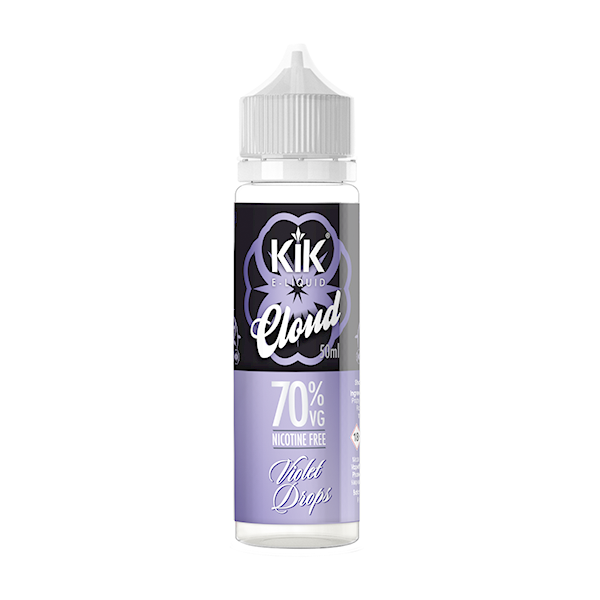 It's the return of an old KiK classic. But new and improved.
Based on a sweetshop favourite, you're going to love the sweet floral taste that this vape juice exudes. 
This bottle contains 50ml of 70% VG nicotine free eliquid and is ready to vape.
Still need nicotine? Then all you need to do is squeeze in a nic shot and it'll become a 60ml nicotine containing vape juice.
The nicotine strength of the liquid is determined by what nicotine shot you add:
1 x 1.5% nic shot = 2.5mg
1 x 1.8% nic shot = 3mg
2 x 1.8% nic shot = 6mg
If need to add two nicotine shots, you will need to empty out 10ml of the original juice (you can use an empty 10ml bottle to measure this).