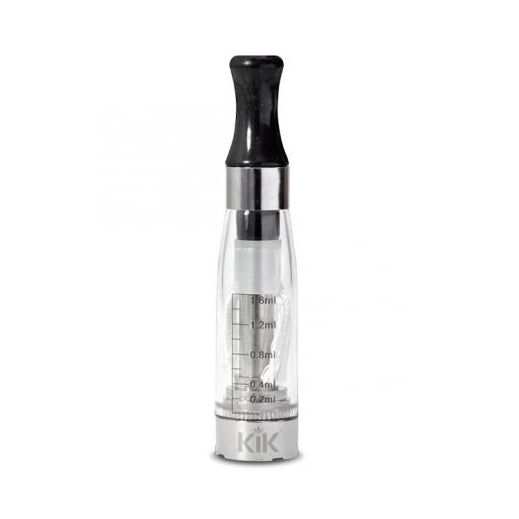 KiK Vape 01 CE4 clearomizer
The KiK CE4 clearomizer is manufactured to the highest standard to ensure a quality Vaping experience. It has 2 seals on the bottom of the CE4 to minimise any potential leaks and a further seal on the mouth piece, coupled with a rubber washer, to stop any leaking issues that some third-party products suffer.
Our CE4 has 8 individual cotton wicks so the intake of liquid is more regulated to stop the atomizer chamber flooding. This makes the KiK experience more enjoyable and longer lasting.
Sadly, Clearomizers do not last forever so we recommend that you change your Clearomizer every 4-6 weeks of regular use or treat yourself to an extra one so you can have different flavours running at the same time.