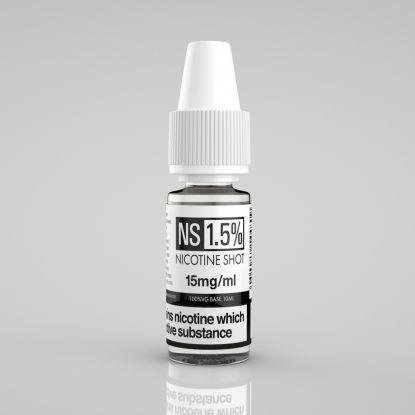 These 10ml bottles will turn your nicotine free liquid into a nicotine containing liquid. Ideal for short fill bottles.
This 10ml Nic Shot is designed to be used with our Short Fill e-liquids, turning a nicotine free juice into a nicotine-containing one. It's High VG (100%) blend means it's designed for the thicker e-liquids. All that's required is our Short Fill e-juice, a steady hand and your favourite Mod tank.
HOW TO USE A SHORTFILL
Open your Short Fill bottle and remove the nozzle at the top
Open your 2 x 10ml Nic Shot bottles and remove the caps. 
Pour the entire contents of your Nic shot into the Short Fill bottle
Refit the Short Fill bottle nozzle
Breath the bottle by squeezing excess air out and letting new air in
Close the bottle and shake vigorously until the solution contains hundreds of bubbles
If you don't think its mixed properly Repeat steps 5 and 6
Some customers leave their bottles steep in a dark cool cupboard for a few days repeating steps 5 and 6 once per day or skip to step 9 if you have no patience
Fill your favourite tank or wick your favourite dripper and vape on!