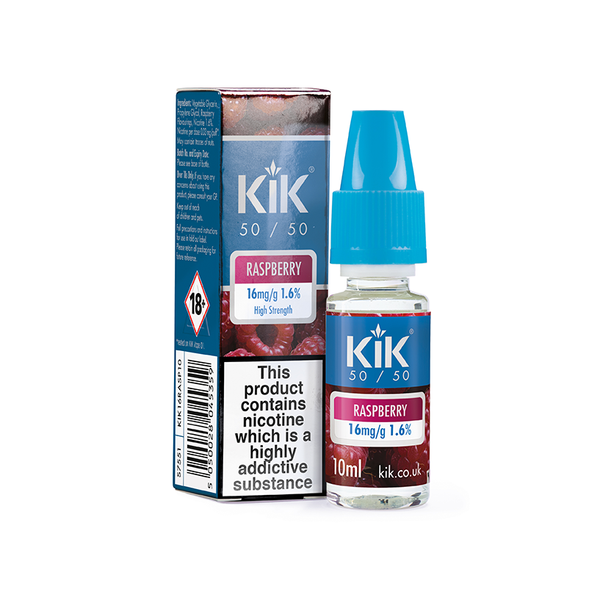 Bring a whole new meaning to blowing a raspberry.
Forget making rude noises, it's time to blow raspberry clouds with a blast of Kik Raspberry. Packed with fresh and fruity raspberry flavours, this liquid's taste is a full on taste sensation.
And the best part is that unlike a real raspberry, there's no little seeds to get stuck in your teeth. Sorted.