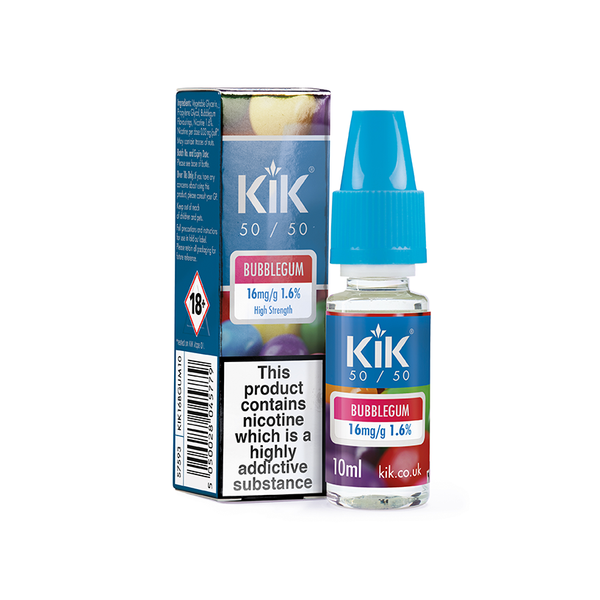 Bubbly and fresh, Kik Mint Bubble gum is a great vape for anyone who's looking for something a little more chewy.
This vape is packed with juicy gum flavours, but with a minty fresh kick that'll leave you wanting more and more.
Stop blowing bubbles and start blowing clouds with a bottle or two of this!