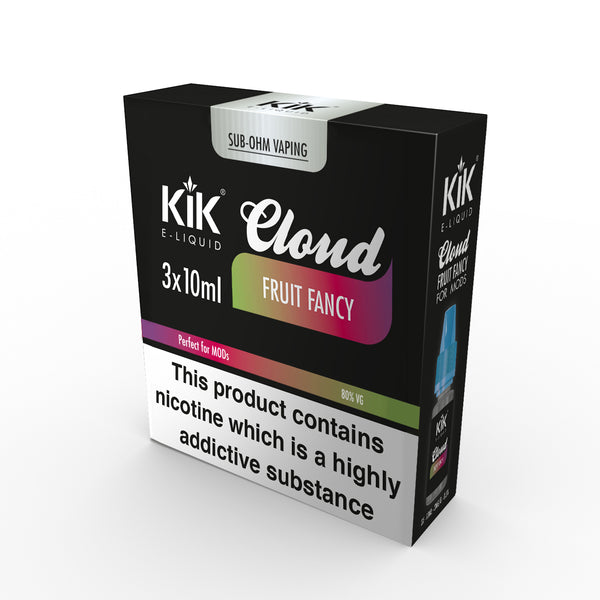 Firm and fruity, this vape starts with a swift slap around your chops. So brace yourself, because this isn't a kiddies fruit juice.
Once you've survived the initial flavour burst, Fruit Fancy mellows out with a deep, rich fruity flavour that'll stick with you for a while. We asked the labs for a list of all the fruit flavours crammed into this concoction, but even they lost count.
A vape might not count as one of your five-a-day, but every single burst of Fruit Fancy will definitely taste like you've had more than your recommended amount!