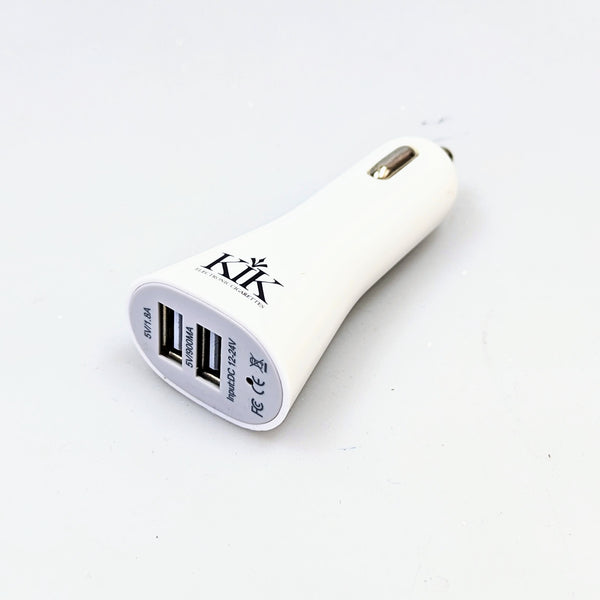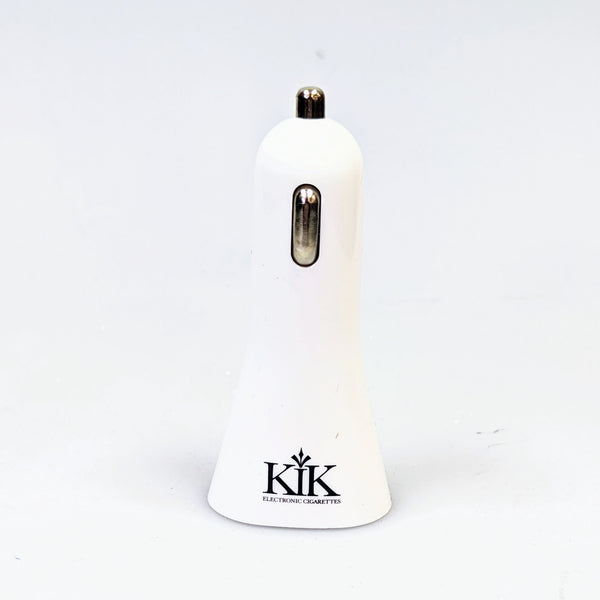 Dual USB Car Charger (DC 12-24V)
Regular price
£1.99
Sale price
£3.99
The Kik Branded USB In Car charger allows you to turn the DC port of your Car into a dual USB charging station.
Charging 2 Devices At the Same Time: 1.8A+0.9A individual dual USB port offer enough power to charge your 2 devices simultaneously.
Charge your E-Cigs or other devices using this handy In Car USB converter.
Specification:
Input: 12V-24V
5V/1.8A, 5V/0.9A X 2 Ports
Dimensions: 3.2 X 1.5 X 1.1 in
Weight: Weight: 23.4g
Please chek all device input and output restictions before use.