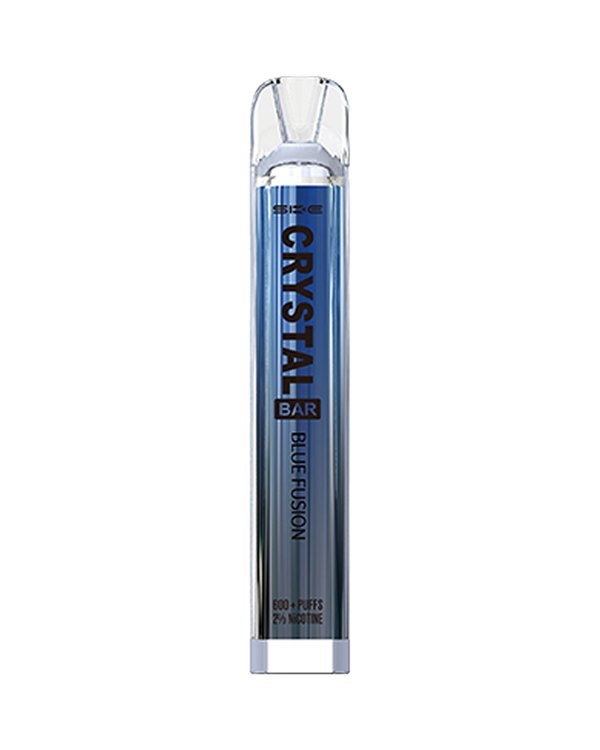 Crystal Bar Blue Fusion Disposable
Crystal Bar Blue Fusion Disposable
This Blue Fusion flavour Crystal Bar is a stylish disposable vape pen designed for pure convenience.
Blue Fusion is a blend of sweet and tangy flavours comprised of blueberry, raspberry and blackberry, with each note tantalising your taste buds on every draw.
It's small and light enough to fit in your pocket or bag without even noticing it and requires absolutely zero maintenance or experience to use.
Each Crystal Bar disposable pen contains 2ml of 20mg nicotine salt and a pre-charged 500mah battery to power the 1.2ohm coil.
To activate you just take a draw and when it's empty after around 600 puffs, you simply dispose of it responsibly and grab a fresh one.
How do I use it?
It couldn't be simpler. You literally hold the top of the pen to your mouth and take a draw. That is it. When the flavour starts to fade and the vapour dries up, you'll know it's reaching empty.
Features
Beginner Friendly
Inhale Activated
Approximately 600 Puffs
20mg Nic Salt
Available in 12 Flavours