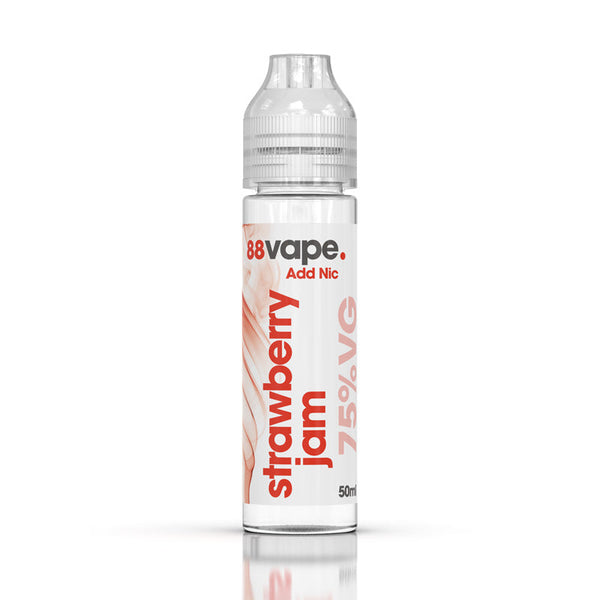 88Vape Strawberry Jam Short Fill
Strawberry Jam Short Fill
88Vape is delighted to introduce our Strawberry Jam Shortfill - if you're a strawberry e-liquid fan, this is the flavour that you've been waiting for!
Our Strawberry Jam Shortfill is jam-packed full of the sweet goodness of homemade strawberry jam without the sugar! If you're a sweet-tooth vaper, this heavenly-sweet flavour is soon to be your favourite all-day-vape!  
Each Strawberry Jam Shortfill contains 50ml of nicotine-free e-liquid. You can create your own strength by adding some of our nicotine shots to the mix. This e-liquid is mixed at a 75% VG ratio, which is best suited to sub-ohm vaping that produces thick clouds of vapour.
Here's our nicotine shot calculator to find out how many you'll need to add:
1 x 1.5% nic shot = 2.5mg nicotine 

1 x 1.8% nic shot = 3mg nicotine

2 x 1.8% nic shot = 6mg nicotine
88Vape offers free UK delivery on orders over £15 - so, why not try a few of our 80+ flavours today!