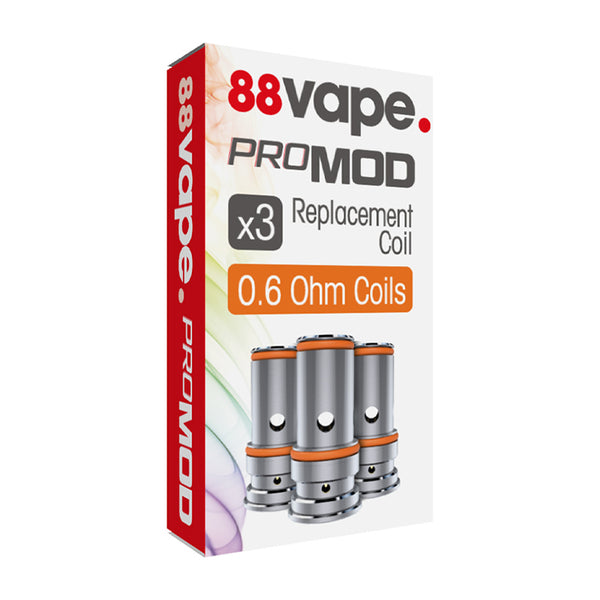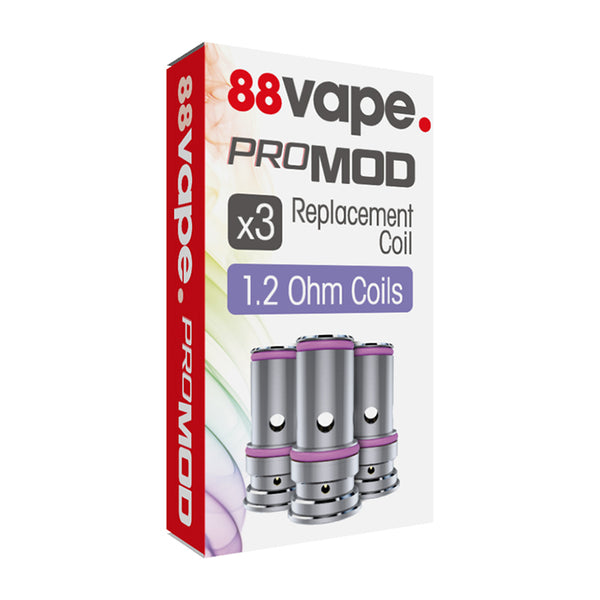 88Vape ProMod Replacement Coils (x3)
ProMod Replacement Coils (Pack of 3)
Depending on your vaping style and preference, you have a choice of two different coil resistances for your 88Vape ProMod.
WHICH COILS SHOULD YOU BUY?
For PG eliquids, you will need the 1.2ohm coils.
For VG eliquids, you'll need the 0.6ohm coils.
If you're using 50/50 juices, then you can use either coil. It'll just depend on whether you vape MTL or DTL.
WARNING: USING A NEW COIL
When using a coil for the first time, please fill your tank and allow the coil to soak for at least 10-15 minutes before vaping. Failure to do this will more than likely burn the coil out straight away.