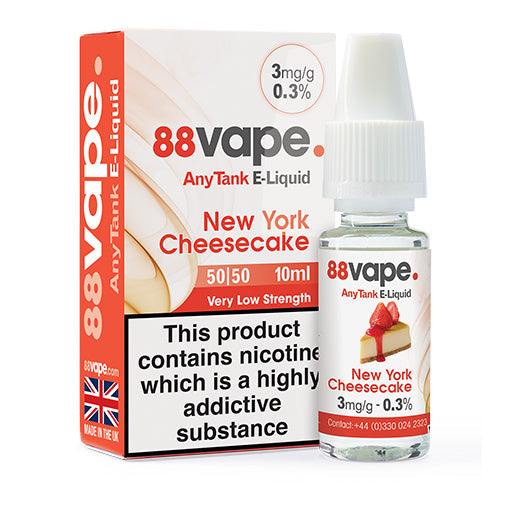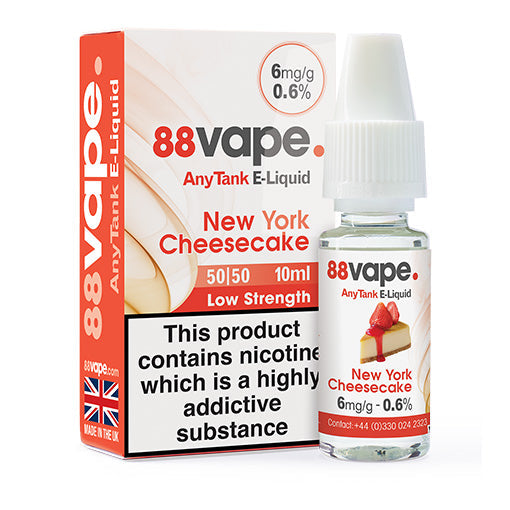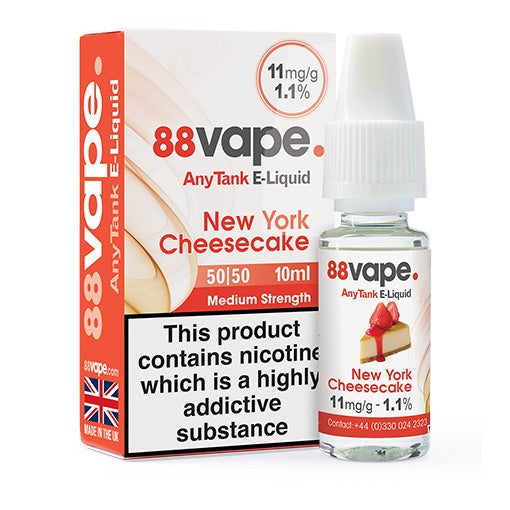 88Vape New York Cheesecake
Cheesecake is a dessert for any occasion and this 50/50 liquid is no different.
Bursting with all of the usual creamy flavour, there's also a hint of strawberry which takes this dessert flavour to the next level. And just when you think the flavour has matured, there's a biscuit base which compliments the overall flavour.