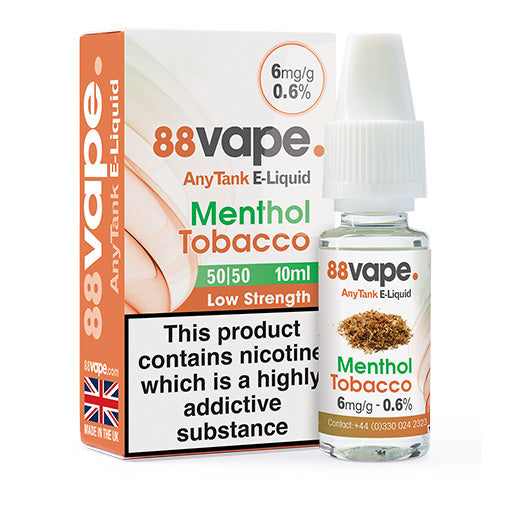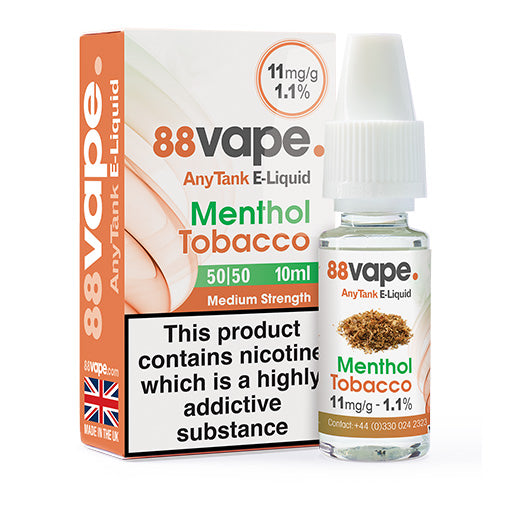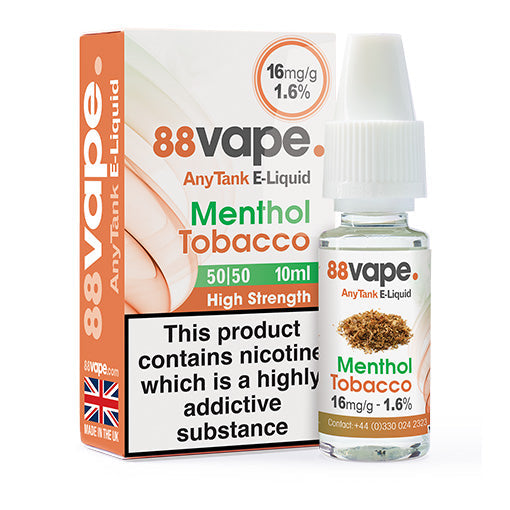 It's the flavour that everybody has been asking for! 
Our two most popular blends all squeezed in to one easy all day 50/50 juice.
Currently available in 6mg, you can expect a toasted tobacco taste finished off with the type of smooth cooling that you've come to expect from an 88Vape menthol.