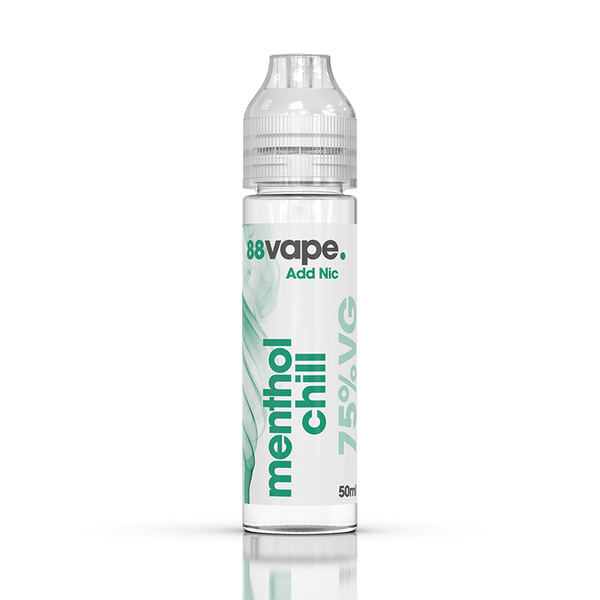 88Vape Menthol Chill Short Fill
What's cooler than cool? Ice cold!
We took our menthol flavour e-liquid, and we dropped the temperature while we upped the flavour. This liquid is so chilly that the bottling team have asked for scarves and gloves! After one blast of this minty flavour, you'll be wide awake, refreshed and ready to face the day.
Each Menthol Chill Shortfill contains 50ml of a 75% VG nicotine-free e-liquid. This e-liquid is best for sub-ohm vaping and creating thick vapour. This e-liquid is ready to be used but you can add some of our nicotine shots to create your own strength instead.
Check out our nicotine shot calculator to work out how many you'll need to add:
1 x 1.5% nic shot = 2.5mg nicotine 

1 x 1.8% nic shot = 3mg nicotine

2 x 1.8% nic shot = 6mg nicotine
88Vape offer high-quality affordable e-liquid in around 80 flavours. We're proud to make our products in the UK and give free UK delivery on orders over £15.