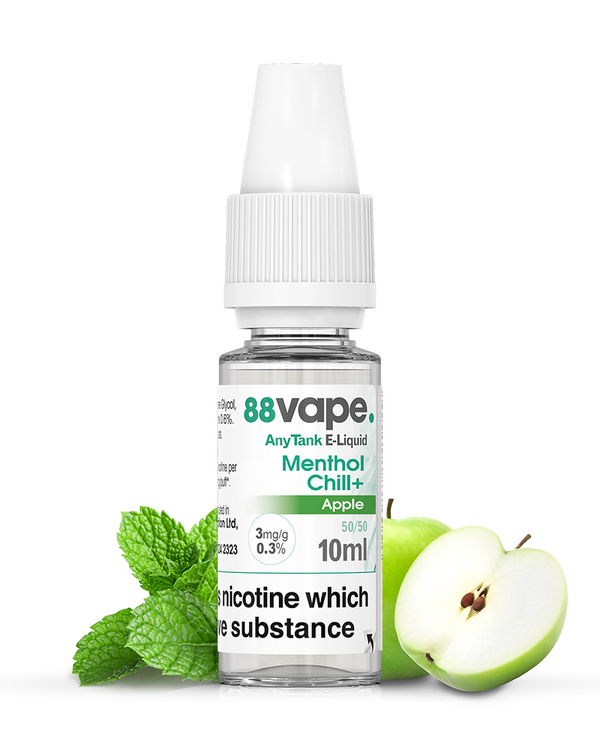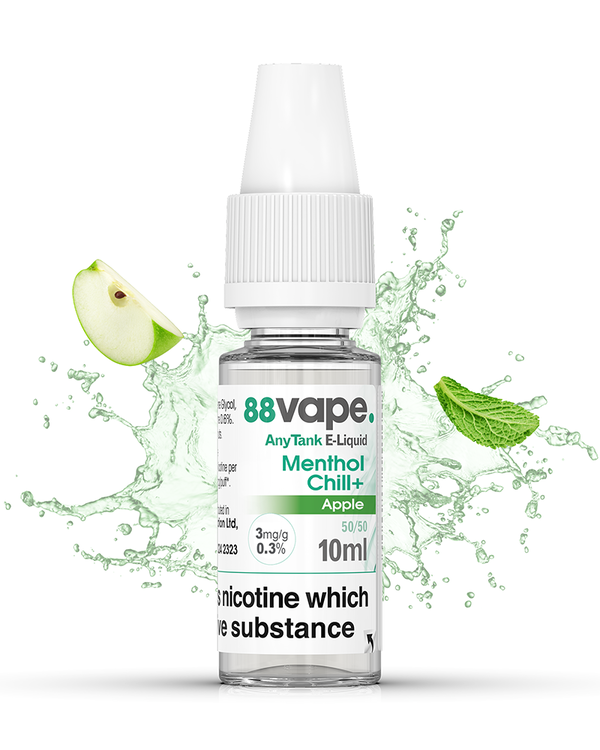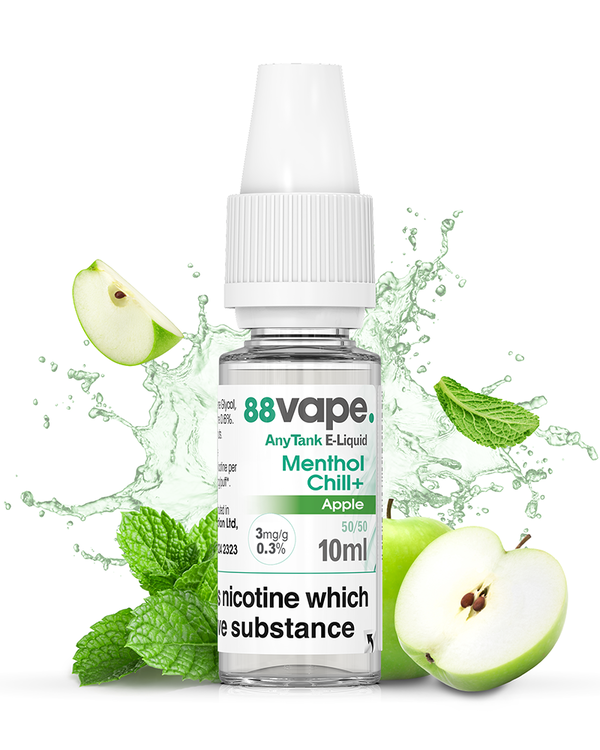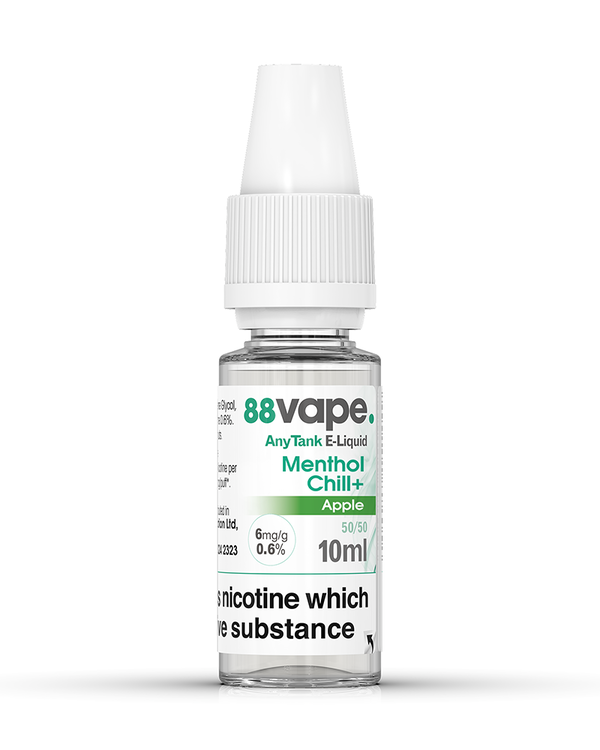 88Vape Menthol Chill+ Apple
Menthol Chill+ Apple Flavour
Our new Menthol Chill+ range combines our bestselling e-liquid and a dash of different fruit to create amazing all day vapes.
Our cold and refreshing Menthol Chill is the overriding base flavour of this e-liquid, with our ever popular apple flavour providing a subtle fruity flavour.
For those of you who usually mix Menthol Chill with other flavours, we've saved you time and money. 
Why Choose 88Vape?
We're one of the UK's largest vape juice manufacturers who put customers first, creating a culture of honesty and commitment to providing value and quality. Whether nicotine products or vaping accessories, you can rest assured that we go above and beyond to ensure you have the vaping products you need to help you on your way to a healthier lifestyle when switching from smoking.
Free Delivery on Orders Over £15
With our low prices, you can fill up your basket and get some fantastic deals on all of our vaping products. Whether it's your first order or you shop with us regularly, you'll always get free UK delivery on orders over £15.
High Quality Vape Ingredients
We refuse to compromise on quality e-liquids, and everything we create is made from safe ingredients. Our team works hard to ensure our products are fully TPD compliant before adding them to our shop, and this process means you can have confidence in our range of e-liquids and nic salt products.
Get Rewards for Every Order
There are many benefits to shopping with us, and our Menthol Chill+ Apple flavour e-liquid is just one. Create an account with us and enjoy faster checkout as well as collecting reward points, which act as money off future orders!
Shop With Us Today
Explore the rest of our Menthol Chill+ range, where you'll find blackcurrant, blueberry, lemon and raspberry options. For more intense sweetness, check out our full fruit collection where you'll have even more choice!
Shop today and enjoy the best quality vaping products at low prices. We promise you won't be disappointed.