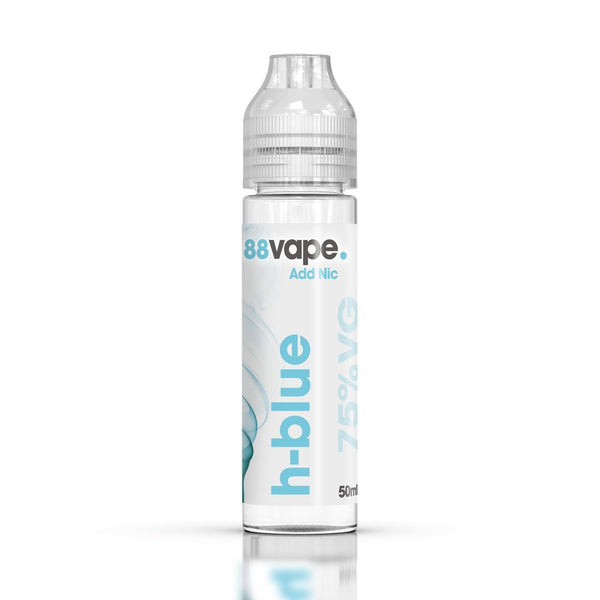 H-Blue Short Fill
Please note packaging may vary.
88Vape present our H-Blue Shortfill - a gumball e-liquid flavour that will transport you to the sweet shops of your childhood!
Our H-Blue Shortfill is a bubblegum e-liquid flavour that is so authentic you'll be half-expecting to blow bubbles on the exhale! This sweet and sugary candy flavour is perfect for vapers that like sweet e-liquid! 
Each H-Blue Shortfill contains 50ml of a 75% VG e-liquid. This range is ideal for vaping with a sub-ohm device and creating thick clouds of vapour. This e-liquid can be vaped as it is but you can also cater to your own strength by adding some of our nicotine shots.
Here's our nicotine shot calculator, so you can work out how many you'll need:
1 x 1.5% nic shot = 2.5mg nicotine 

1 x 1.8% nic shot = 3mg nicotine

2 x 1.8% nic shot = 6mg nicotine
88Vape has over 80+ flavours for you to try. According to our 5-star rating on Trustpilot from over 7,000 reviews, it's well worth it!