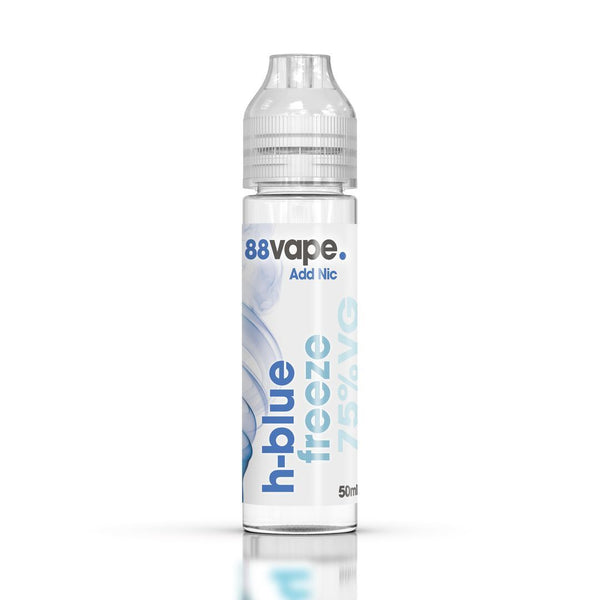 88Vape H-Blue Freeze Short Fill
H-Blue Freeze Short Fill
Please note packaging may vary.
88Vape gladly introduces our H-Blue Freeze Shortfill - a complex fruit-menthol e-liquid with notes of aniseed which take it to the next level!
Our H-Blue Freeze Shortfill is one of our greatest flavours ever! You'll need to prepare yourself for this flavour sensation - the sweet tastes of grape, mixed berries and blue raspberry are complemented by aniseed and cooling menthol! This fruit and aniseed e-liquid will keep you taste buds tantalised!
Each H-Blue Freeze Shortfill contains 50ml of a 70% VG e-liquid that is a great ratio for sub-ohm vaping. This nicotine-free e-liquid is ready to vape. Alternatively, you can add our nicotine shots to create your preferred strength.
Take a look at our nicotine shot calculator to get the right amount for you:
1 x 1.5% nic shot = 2.5mg nicotine 

1 x 1.8% nic shot = 3mg nicotine

2 x 1.8% nic shot = 6mg nicotine
88Vape has over 80 amazing flavours for you to try - order a few today and get free UK delivery on orders over £15!