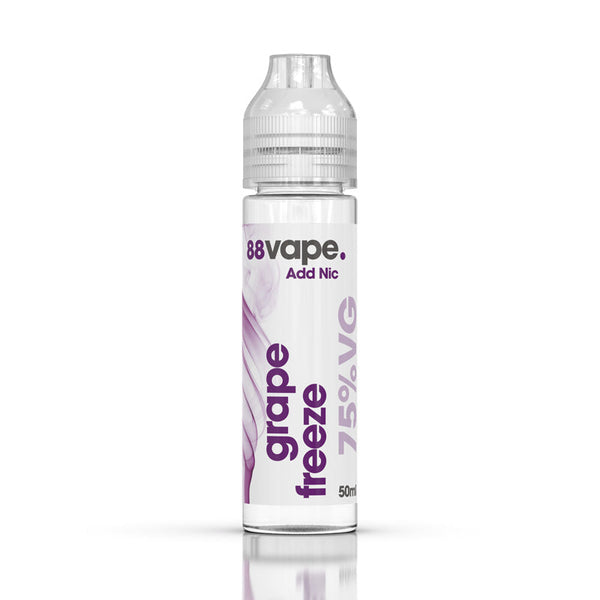 88Vape Grape Freeze Short Fill
Grape Freeze Short Fill
88Vape is delighted to offer our Grape Freeze Shortfill - a very cool grape ice e-liquid that brings together sweet fruit flavours with the icy exhale of menthol.
Our Grape Freeze Shortfill combines the refreshing flavour of tart-sweet grape juice with the cool and refreshing sensation of cool menthol. This fruit menthol e-liquid will give you a taste sensation that will have your tongue begging for more! 
Each Grape Freeze Shortfill contains 50ml of nicotine-free liquid that is ready to vape. Alternatively, you can add some of our nicotine shots to create your own strength. This e-liquid is a 75% VG mix which is ideal for sub-ohm vaping.
1 x 1.5% nic shot = 2.5mg
1 x 1.8% nic shot = 3mg
2 x 1.8% nic shot = 6mg
If you are adding more than one nic shot, you'll need to make room in the bottle by emptying out 10ml of the original juice (you can use an empty 10ml bottle to measure this).
88Vape has a 5-star rating on Trustpilot from over 7,000 reviews. Why? Because we make the affordable e-liquid in the UK that stands up against even the most expensive on the market.