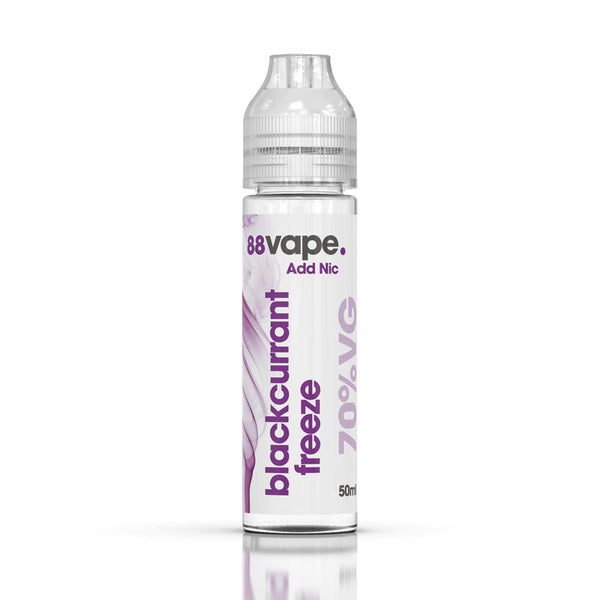 88Vape Blackcurrant Freeze Short Fill
Blackcurrant Freeze Short Fill
This blackcurrant flavour is just what the doctor ordered. It contains all of the usual sweetness of your favourite squidgy little berry, but with a menthol blast to blow away the cobwebs and have you singing your favourite tunes.
Some might not be able to handle the menthol on the throat, but personally we think it's a real soother.
This bottle contains 50ml of 70% VG nicotine free eliquid. If you want this flavour with nicotine, you simply need to pour in one of our nic shots and it'll become a 60ml with your chosen nicotine strength.
1 x 1.5% nic shot = 2.5mg
1 x 1.8% nic shot = 3mg
2 x 1.8% nic shot = 6mg
If you are adding more than one nic shot, you'll need to make room in the bottle by emptying out 10ml of the original juice (you can use an empty 10ml bottle to measure this).