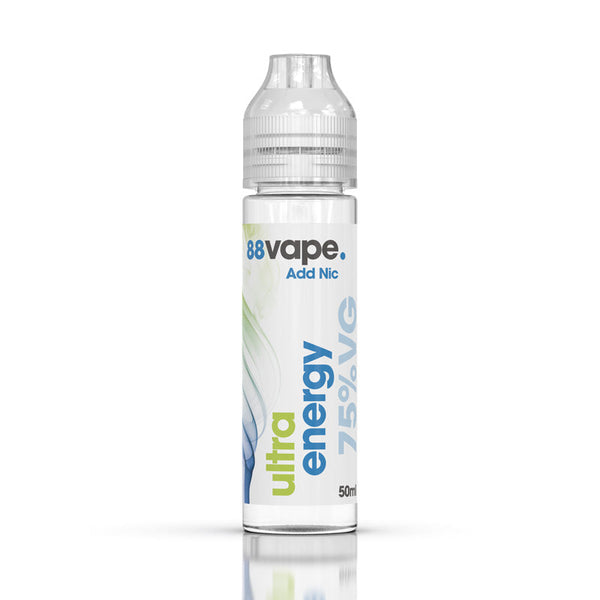 88Vape Ultra Energy Short Fill
Ultra Energy Short Fill
88Vape is happy to offer our Ultra Energy Shortfill - a green fruit e-liquid flavour that will liven up your vaping and leave your tastebuds buzzing for more!
Our Ultra Energy Shortfill is not your classic energy e-liquid flavour - it's better! The crisp sweet fruit flavours are paired with a slightly sour bite that will keep your tastebuds tantalised!
Each Ultra Energy Shortfill contains 50ml of a 75% VG nicotine-free e-liquid. This VG ratio is great for creating thick vapour with a sub-ohm device. You can use this e-liquid as it is or you can add some of our nicotine shots to mix your own preferred strength.
Check out our nicotine shot calculator to figure out the right amount for you:
1 x 1.5% nic shot = 2.5mg nicotine 

1 x 1.8% nic shot = 3mg nicotine

2 x 1.8% nic shot = 6mg nicotine
88Vape proudly boasts a 5-star rating from over 7,000 reviews on Trustpilot! We create some of the best affordable e-liquid on the market that stand up against the most expensive e-liquid brands.