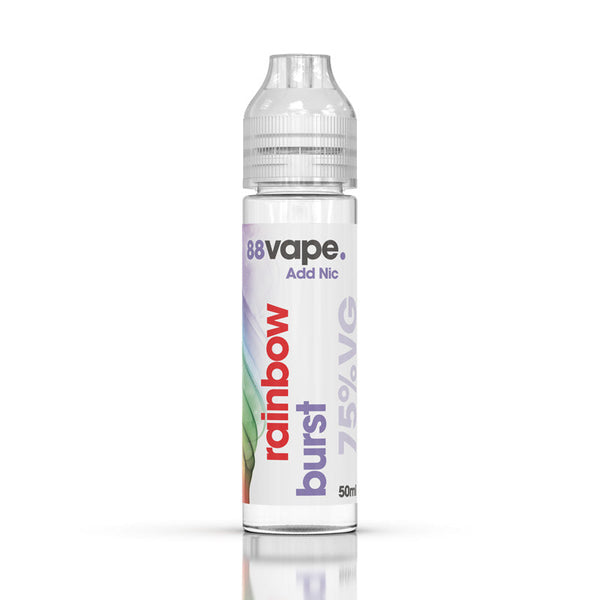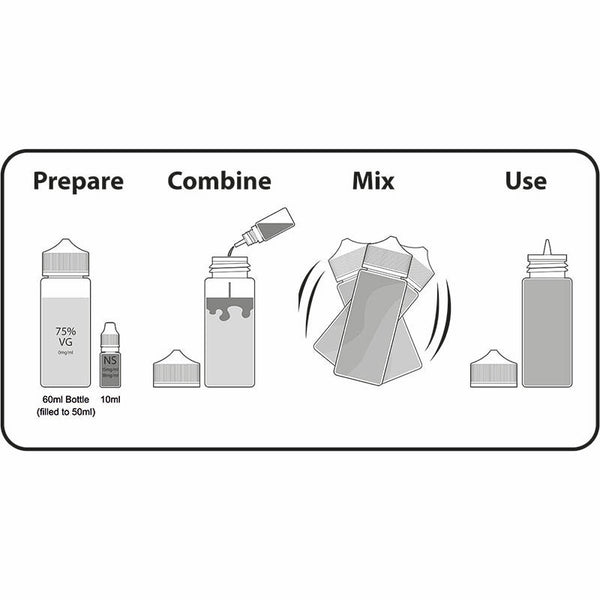 88Vape Rainbow Burst Short Fill
Rainbow Burst Short Fill
Rainbow Burst is mix of sweet fruit candy flavours which will leave you bowled over. Every mouthful of this eliquid's vapour is like a sweet explosion of juicy flavours.
This bottle contains 50ml of 75% VG nicotine free eliquid. If you want this flavour with nicotine, you simply need to pour in one of our nic shots and it'll become a 60ml with your chosen nicotine strength.
1 x 1.5% nic shot = 2.5mg
1 x 1.8% nic shot = 3mg
2 x 1.8% nic shot = 6mg
If you are adding more than one nic shot, you'll need to make room in the bottle by emptying out 10ml of the original juice (you can use an empty 10ml bottle to measure this).