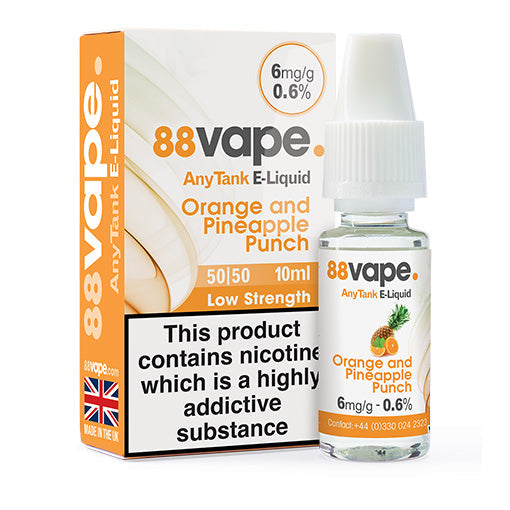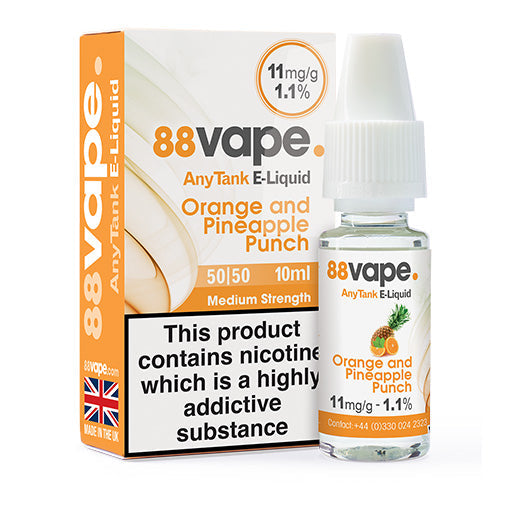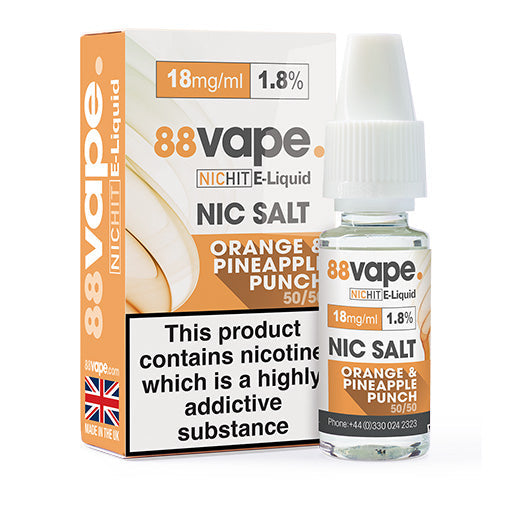 88Vape Orange & Pineapple Punch
This 50/50 e-liquid is bursting with the the most delicious orange flavour.
It's like a perfectly diluted orange squash but taken to another level with generous squeezes of pineapple. The level of sweetness in this liquid is cooled down by the zing of the spearmint and helps to make every inhale and exhale taste slightly different.