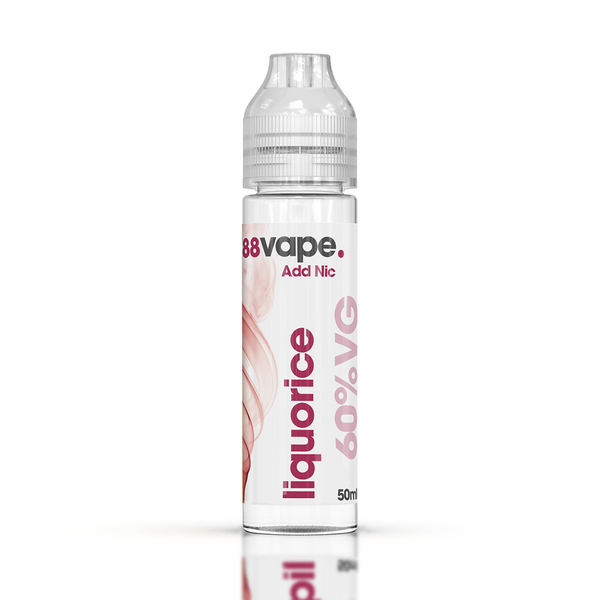 88Vape Liquorice Short Fill
Liquorice Short Fill
If you're the kind of person who always dropped an extra Black Jack into their pick 'n' mix, or who prefers a flaming Sambuca to a tequila slammer, then you're the exact person we were thinking of while creating our liquorice flavour shortfill.
This is a full on flavour for liquorice-lovers. And it comes with the added bonus of not turning your tongue or teeth black!
This bottle contains 50ml of 60% VG nicotine free eliquid. If you want this flavour with nicotine, you simply need to pour in one of our nic shots and it'll become a 60ml with your chosen nicotine strength.
1 x 1.5% nic shot = 2.5mg
1 x 1.8% nic shot = 3mg
2 x 1.8% nic shot = 6mg
If you are adding more than one nic shot, you'll need to make room in the bottle by emptying out 10ml of the original juice (you can use an empty 10ml bottle to measure this).