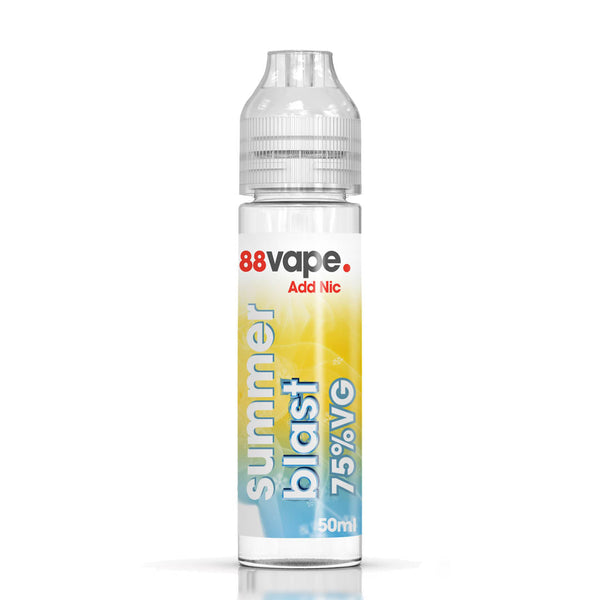 88Vape Summer Blast Short Fill
Summer Blast Short Fill
This flavour is part of our new 'ice' range and has an extreme cooling element.
Sweet refreshing flavours shouldn't just be confined to the summer - you should have access to them any time of year!
This punchy cocktail of juicy melon, sweet apricot and guava is blended with ice cold lemonade. The result is a deliciously sweet and cool vape flavour which you're free to enjoy on the beach or just after your Christmas dinner.
This bottle contains 50ml of 75% VG nicotine free eliquid. If you want this flavour with nicotine, you simply need to pour in one of our nic shots and it'll become a 60ml with your chosen nicotine strength.
1 x 1.5% nic shot = 2.5mg
1 x 1.8% nic shot = 3mg
2 x 1.8% nic shot = 6mg
If you are adding more than one nic shot, you'll need to make room in the bottle by emptying out 10ml of the original juice (you can use an empty 10ml bottle to measure this).