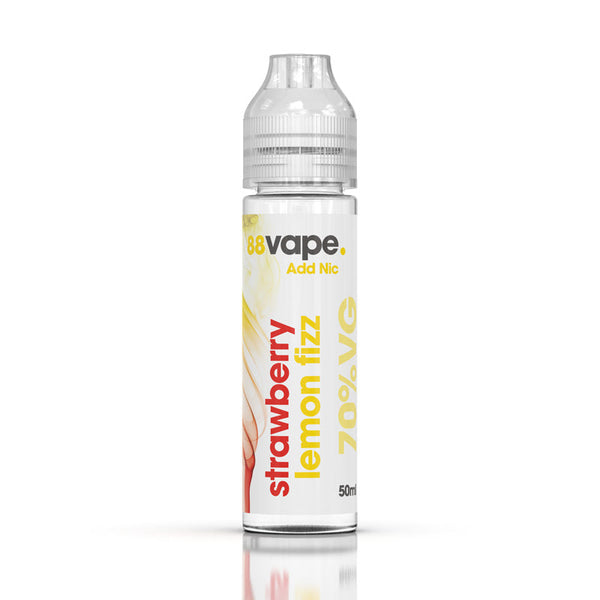 88Vape Strawberry Lemon Fizz Short Fill
Strawberry Lemon Fizz Short Fill
88Vape is delighted to give you Strawberry Lemon Fizz Shortfill - a fizzy-fruity combo vape flavour that will have your tastebuds dancing! 
Our Shortfill Strawberry Lemon Fizz e-liquid is a magical mix of sweet and sour! The juiciness of sweet strawberry flavours and the tang of sharp lemon notes come together to create a fizzy fruity e-liquid favourite! 
Strawberry Lemon Fizz Shortfill is great for sub-ohm vaping - it contains 50ml of 70% VG, nicotine-free e-liquid. This is ready to use but you can also add our nicotine shots and shake to make your own e-liquid strength.  
Here's our nicotine shot calculator, so you can work it out:
1 x 1.5%

 

nic shot = 2.5mg

1 x 1.8% nic shot = 3mg

2 x 1.8% nic shot = 6mg
88Vape is proud to make affordable e-liquid that stands up against the most expensive e-liquid brands on the market. We've got over 80 flavours for you to try, including this incredible Strawberry Lemon Fizz!