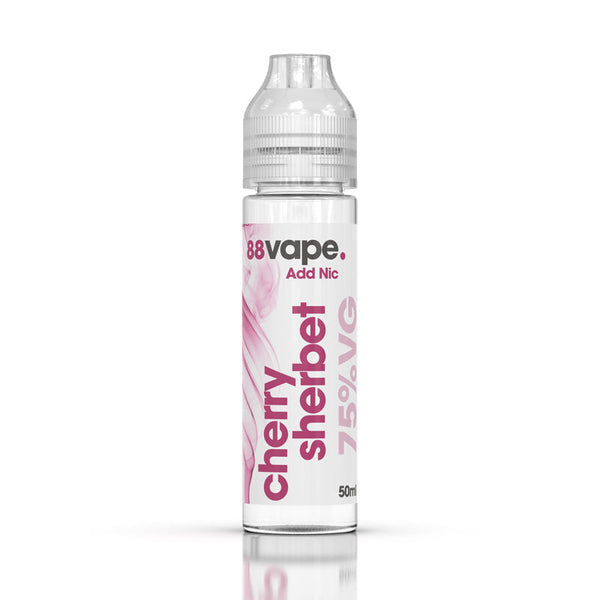 88Vape Cherry Sherbet Short Fill
Cherry Sherbet Short Fill
88Vape is delighted to give you our Cherry Sherbet Shortfill - a cherry e-liquid that's reminiscent of classic 80s sweets that fizz on your tongue!
Our Cherry Sherbet Shortfill is a great e-liquid flavour for fans of retro confectionery. Styled off of the sweet-sourness of cherry sherbet, this e-liquid will tantalise your tastebuds with its rich red cherry flavour!
Each Cherry Sherbet Shortfill contains 50ml of a 75% VG e-liquid that is designed for sub-ohm vaping. This e-liquid is nicotine-free and ready to vape. Alternatively, you can add some of our nicotine shots and create your preferred strength.
Here's our nicotine shot calculator, so you can get the right amount of shots for your preferred strength:
1 x 1.5% nic shot = 2.5mg nicotine 

1 x 1.8% nic shot = 3mg nicotine

2 x 1.8% nic shot = 6mg nicotine
88Vape has a 5-star rating from over 7,000 reviews on Trustpilot. We offer free delivery in the UK for orders over £15 and create affordable e-liquid that's as good as expensive brands on the market.