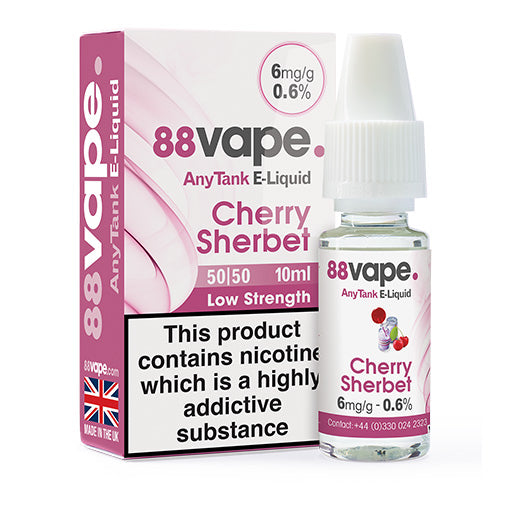 Our Cherry Sherbet flavour will quite simply give you tingles.
And you can can quote us on that.
Whether you were brought up on 80's sweets or not, you will just love the initial fizz that sits on your tongue before the full on assault on your tastebuds as the sweet cherry flavour kicks in to gear.
If you're a fan of retro sweets, then make sure you stock up on this juice for your next vape party!