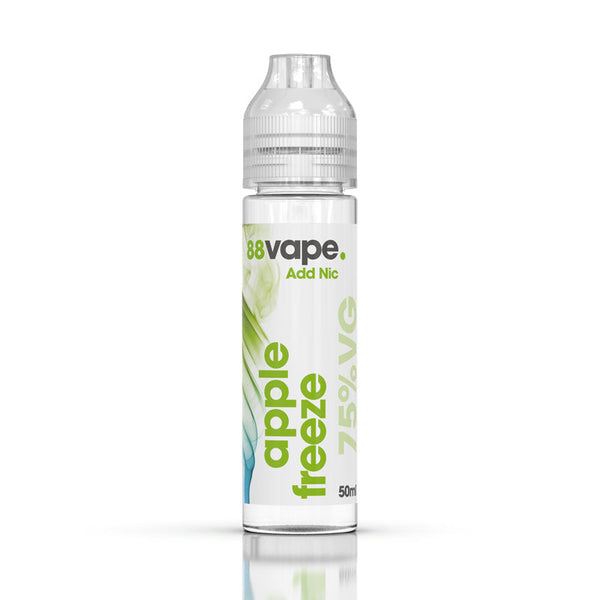 88Vape Apple Freeze Short Fill
Apple Freeze Short Fill
88Vape is excited to introduce our Apple Freeze Shortfill - not your average apple e-liquid! The sweet tastes of apple slushie are mixed with the tangy tastes of scrumpy for a true flavour sensation! 
Our Apple Freeze Shortfill is more than just a frozen apple e-liquid! There is a sweetness, sourness and coolness to its complex flavour - bringing you sweet green apple, tangy scrumpy and cool mint in one big blast of vape! 
Each Apple Freeze Shortfill contains 50ml of a 75% VG e-liquid that is great for sub-ohm vaping! This 0mg nicotine e-liquid can be vaped straight out of the bottle. However, you can also add some of our nicotine shots to create your own strength.
Check out our nicotine shot calculator to get the right number of shots for you:
1 x 1.5% nic shot = 2.5mg nicotine 

1 x 1.8% nic shot = 3mg nicotine

2 x 1.8% nic shot = 6mg nicotine
88Vape has 80+ flavours and a 5-star rating from over 7,000 Trustpilot reviews - not bad numbers for one of the most affordable e-liquids on the market!